YOUR BRAND IS IN GOOD HANDS
YOUR BUSINESS IN FULL COLOUR
YOUR BRAND IS IN GOOD HANDS
YOUR BUSINESS IN FULL COLOUR
YOUR BRAND IS IN GOOD HANDS
YOUR BUSINESS IN FULL COLOUR
YOUR BRAND IS IN GOOD HANDS
YOUR BUSINESS IN FULL COLOUR
Owner and founder Shawn Snyders fulfilled his entrepreneurial plan after graduating from Fanshawe's Advertising Art program when he started Snyders' Graphics in 1995. Shawn began and operated his business in his parents' basement until he purchased a shop just down the road, where Snyders Graphics is still located.
His goal hasn't changed; to provide prompt,  on-budget, quality graphics design and decal services to rural southwestern Ontario.
With over 25 years experience, Shawn is passionate about design, signage production and helping businesses succeed and gain a competitive edge.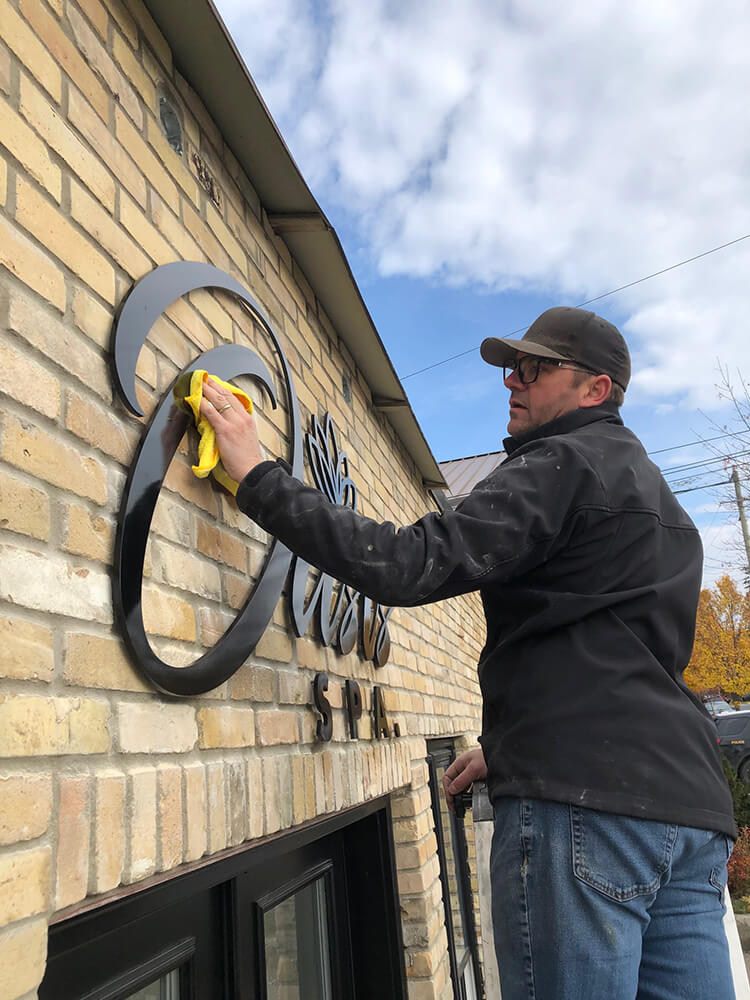 Your business is in motion. We can roll with that.
Yes, we create beautiful signage for brick-and-mortar businesses, but we also design and produce custom, high quality vinyl lettering and full colour wraps for businesses on the move.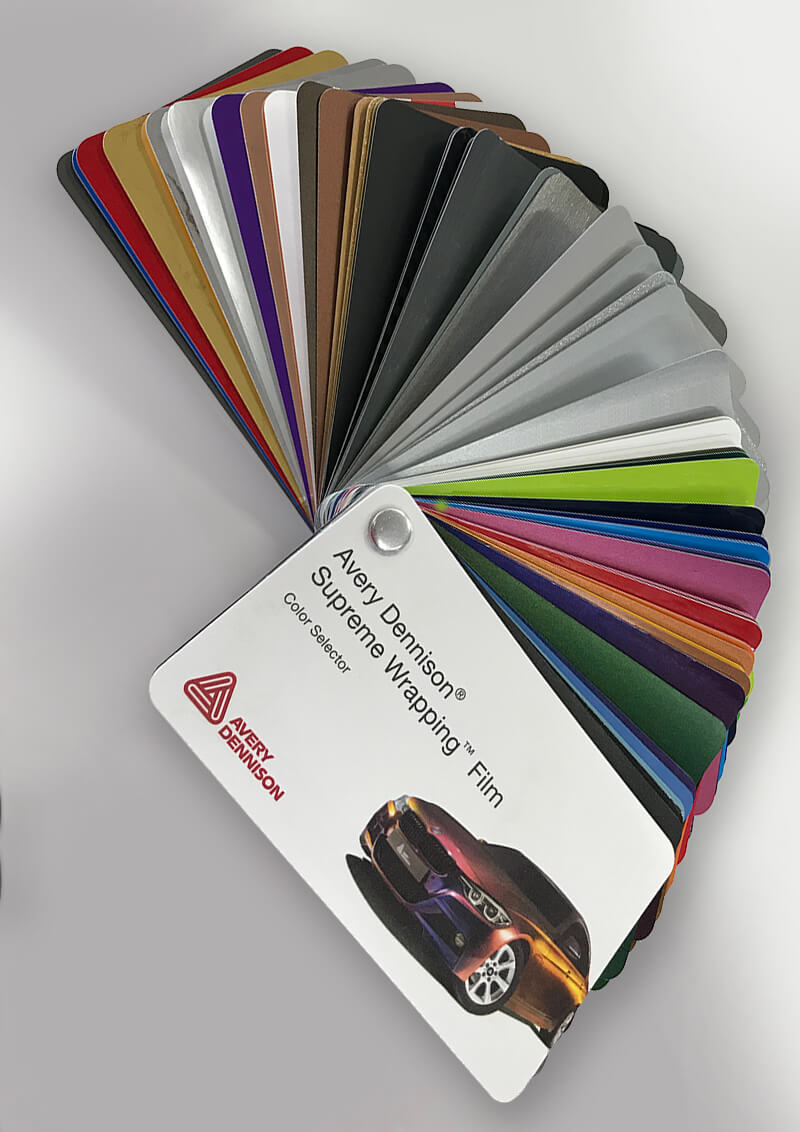 Your Business In Full Colour
Maybe you're looking for tastefully subtle vinyl lettering to display your business logo and contact information on your vehicle. Or maybe you want to turn your truck into a bold moving billboard using a full or partial vehicle wrap.
Either way, we've got the skills, experience, materials, and equipment to help showcase your brand on the road and at the office.
Below, you'll find examples of our work to date. If you're looking for ideas and inspiration or you're unsure if we can provide what you need, browse our project galleries by selecting the category thumbnail images below. Still not sure what you want or if we can help you? Contact us for more information.
Trying to decide between a vehicle wrap or vinyl lettering? Curious about our fees or how our process works? Review our clients' most frequently asked questions below and click on any question to read the answer. Still have questions after reviewing this information? Contact us. We're happy to help.
Does my vehicle have to be clean before I bring it in?
A clean smooth surface is the best condition for any decal. Although we can do this for you, it is much more efficient and cost effective if the vehicle is as clean as possible beforehand.
What is the difference between a wrap, partial wrap and cut vinyl?
We classify a wrap as completely covering a vehicle in vinyl graphics. We do full trailer wraps and we do partial vehicle wraps, where a portion of the vehicle is covered. Cut vinyl graphics is when we cut out letters or symbols from vinyl, and apply those to the vehicle. Many of our jobs are a combination of both partial wraps and cut vinyl.
Which file format should I send my design in?
Every job is different, however we prefer that you send us your logo or design as a vector (when possible) and in a PDF file format, we can however import many different file extensions. If you have your logo designed by another professional designer and have access to numerous file extensions, we ask that you send us multiple files.
How do you determine pricing?
Although every project is different, it is generally calculated by square footage. We do have a basic, industry wide pricing guide if you are looking for an initial budget.
Can you apply graphics in the winter?
Yes! We can apply decals to vehicles and signs if they are inside an enclosed space, whether that be in our shop or yours! Our shop is large enough for transport trucks, box trucks, zambonis, even cement pumps… we have worked on a wide variety of projects since 1995.
Should I wax or polish my vehicle before graphics installation?
Waxing and polishing can be done after the graphics are applied (you can wax over graphics, but do not buff them). Wax needs to be removed prior to installation, as decals will not adhere as well to the vehicle if wax is present. However, if it cannot be avoided, we can strip it off with rubbing alcohol.
What about vehicle undercoating?
If you can get the vehicle to us before you undercoat it, that is ideal, as undercoat oil can cause a mess and interfere with initial adhesion. However, undercoating can be done a few weeks after installation.
How do I take care of the graphics after the project is complete?
It is best for your vehicle and the applied vinyl graphics to be kept clean whenever possible. Wash with soapy water, and be careful when using pressure washers at close proximity as they can damage the applied graphics and the vehicles painted finish.
Do I need a sign permit for my store front sign?
Yes. All municipalities and cities have retail and temporary sign bylaws. Ultimately, the customer is responsible for applying for sign permits and paying any fees attached, but we can help you with any information you need.
I don't have a logo/design, can you do it for me?
Yes! We design much of the work that we do, and would be more than happy to design something to your satisfaction.
What payments do you accept?
We accept cash, e-transfer, debit, cheque, VISA and Mastercard as payment.
What do you charge for graphic design services?
Pricing depends on many variables but you can rest assured that you will be paying for high quality, original work. Typically design time is $75/hour, but we also have varying design packages.
Can you fix my computer?
Sorry, we are not affiliated with Schneider's Computing. We do not sell computers, fix cell phones or sell ink cartridges. We make graphics and decals. We suggest you try IT-WORKS for your IT and technological needs, and eMotivate Marketing+Design for website design.
From vehicle wraps, to signs, stickers, and vinyl lettering, we post a lot of our latest work on Instagram, so please visit and follow us there. 
Select map graphic for directions and interactive map.